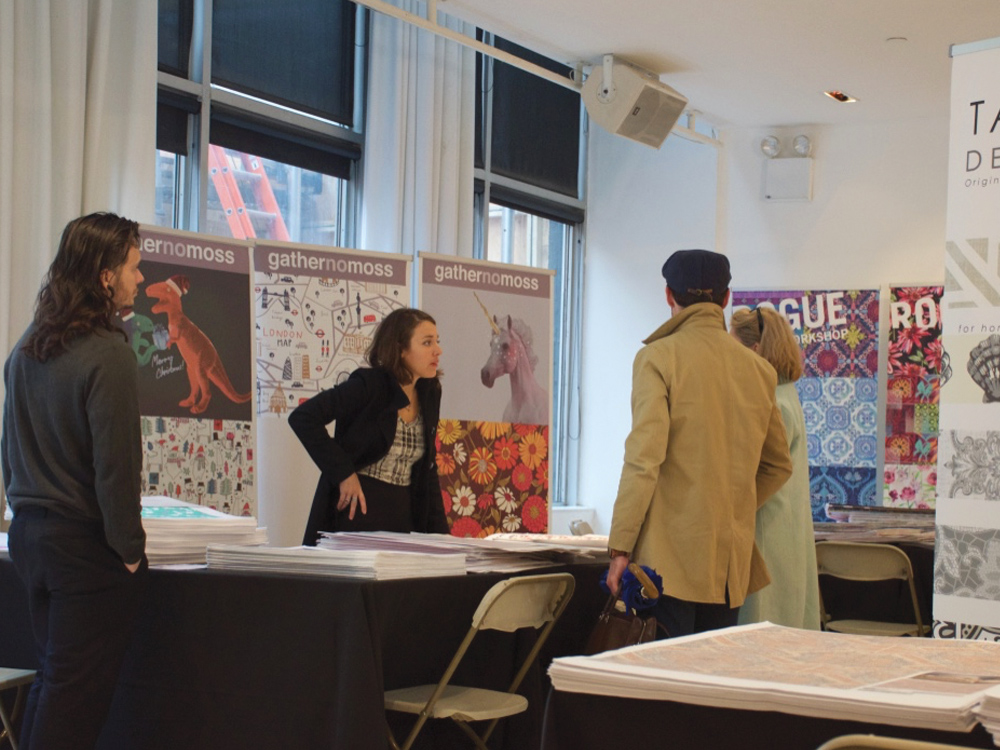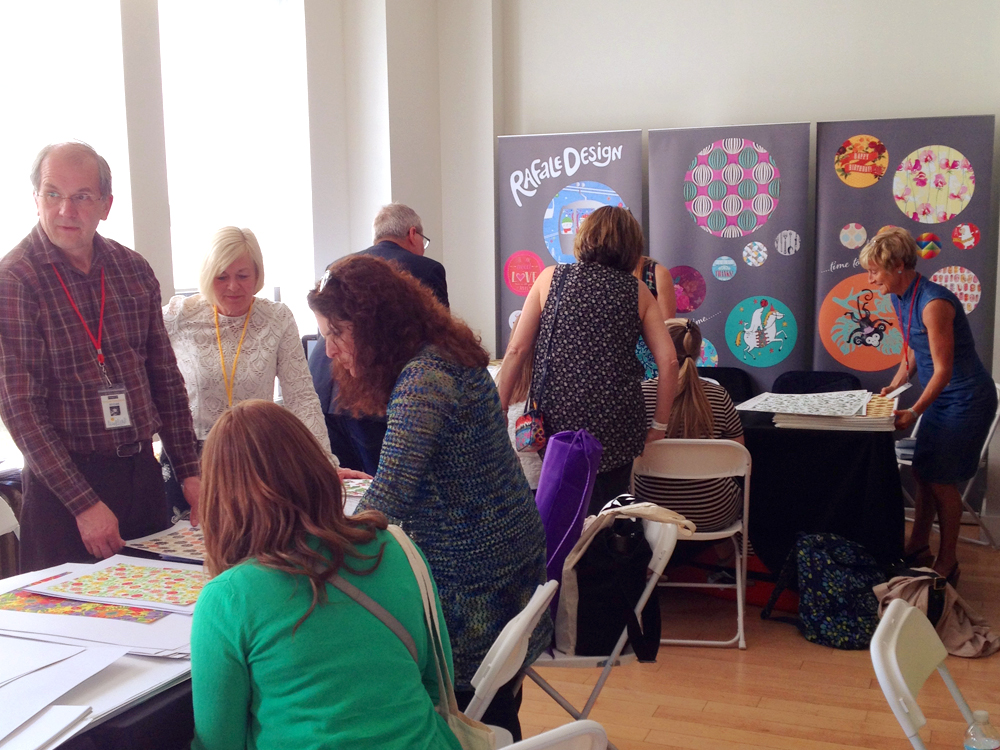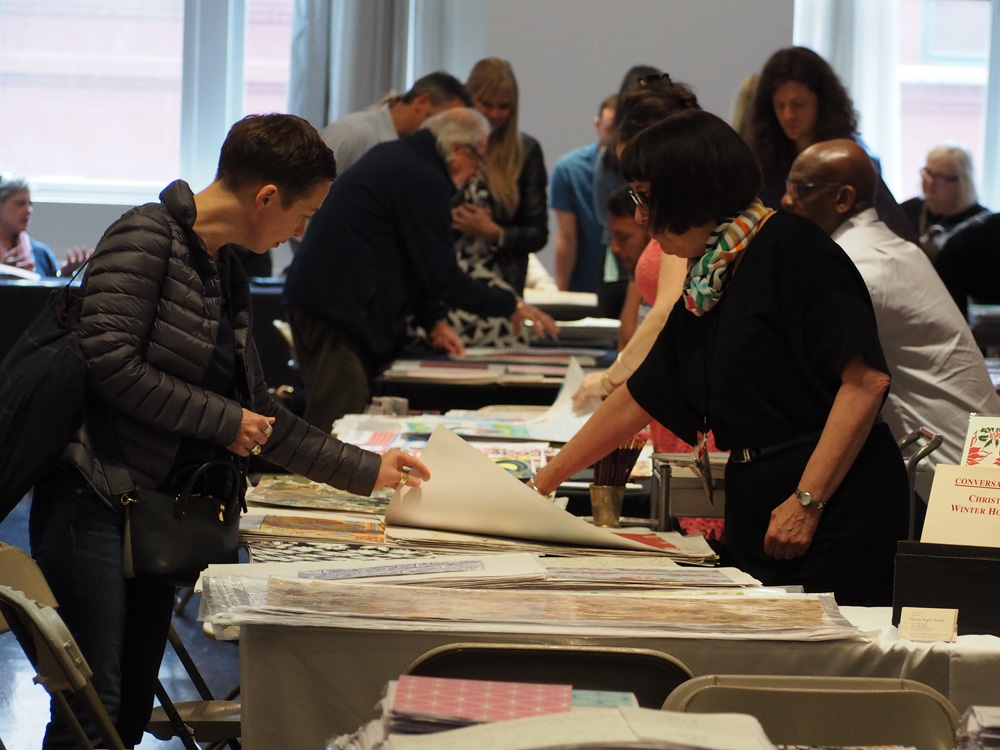 Blue Print brings together a fantastic collection of studios and designers that are producing a print show by themselves for their clients. The boutique type feel of the show, and the fun friendly atmosphere has been maintained even though the number of Exhibitors has grown year by year. The open aspect of the show has definitely created a more relaxed, inspiring environment. Every studio is allocated the same amount of space, there are no side walls to a booth, and every name is drawn out of a hat to allocate their position in the show.
By keeping the prices to exhibit at Blue Print low, and involving more of the exhibitors in the operation and the marketing of the show, we all have a shared interest in making Blue Print a success.
The first Blue Print show in May 2015 was an exciting busy event, even with only 12 studios! There was a constant flow of clientele, every studio did good business and also made new contacts which made the show very worthwhile. The May 2019 show was our biggest yet and we have realised that some of the friendly boutique feel disappeared, so going forward the show will be smaller making it easier for visitors to walk the whole of the event. 2020 sees an exciting May show as we are joining forces with Noted, an event organised by the Greeting Card Association and we are all going to be in amazing San Francisco.
Please register here : www.blueprintshows.com/register to attend the show, or click the Register button at the top of this page !
For a preview of some of the stunning art you will find at Blue Print in 2019 go here : www.instagram.com/blueprintshows, or click the link at the bottom of the page !
SHOW DATES:
October 1 - 3, 2019
SHOW SETUP:
Monday September 30th- 3:00-7:00

SHOW TIMES:
Tuesday October 1st - 9:30-6:00
Wednesday October 2nd - 9:30-6:00
Thursday October 3rd - 9:30-3:00
LOCATION:
Landmark Building A, 2 Marina Blvd,
San Francisco, CA 94123

REGISTER NOW!
COMING SOON // MAY 2020: